In general, how much is the labor cost for a full bathroom renovation in the Bay Area?
Here's a breakdown of typical starting costs compiled from Eano renovations and Remodeling's Cost vs. Value report.
Basic bathroom remodel: $10,000—$15,000
Medium bathroom remodel: $60 psf or $15,000- $22,000
Premium bathroom remodel: $400 psf or $33,500
How much does Eano charge for a full bathroom remodel in San Francisco?
 Basic Package costs $5K-$8K
Remodel costs are similar across the Bay Area, including San Francisco, San Jose, Oakland, Fremont etc.
If your intention is to rent out your house, a lower to medium bathroom renovation package could probably meet your standard. Eano would probably charge around $20-$40 psf or $5000-$7000 for a full bathroom renovation. Including demolition, fan, light, tile installation, bathtub or shower installations, single sink vanity, toilet, paint and etc.
Medium-Premium Package costs $8K-$12K
If your intention is for self-living, a medium bathroom package could probably meet your standard. Eano would probably charge around $40-$80 psf or $8000-$10000 for a full bathroom renovation. Including demolition, Fan, lights, tile installation, bathtub AND shower installations, double sink vanity, toilet, paint, and cabinet installation and etc.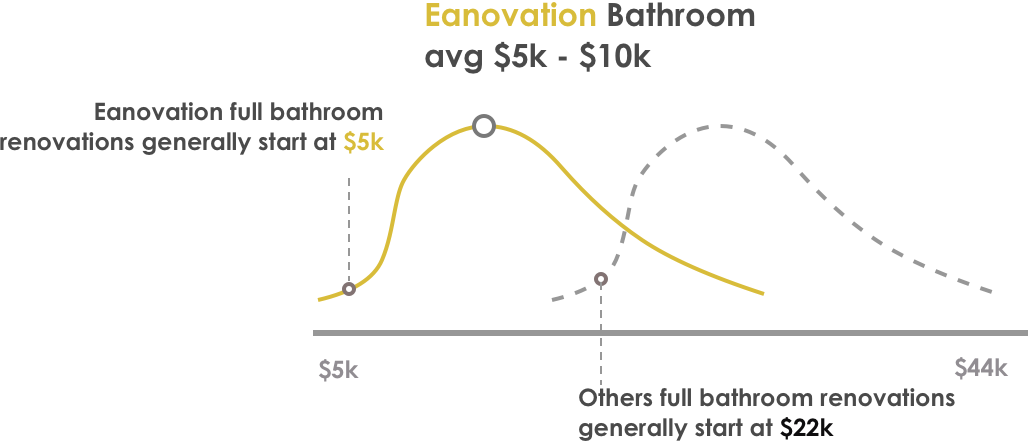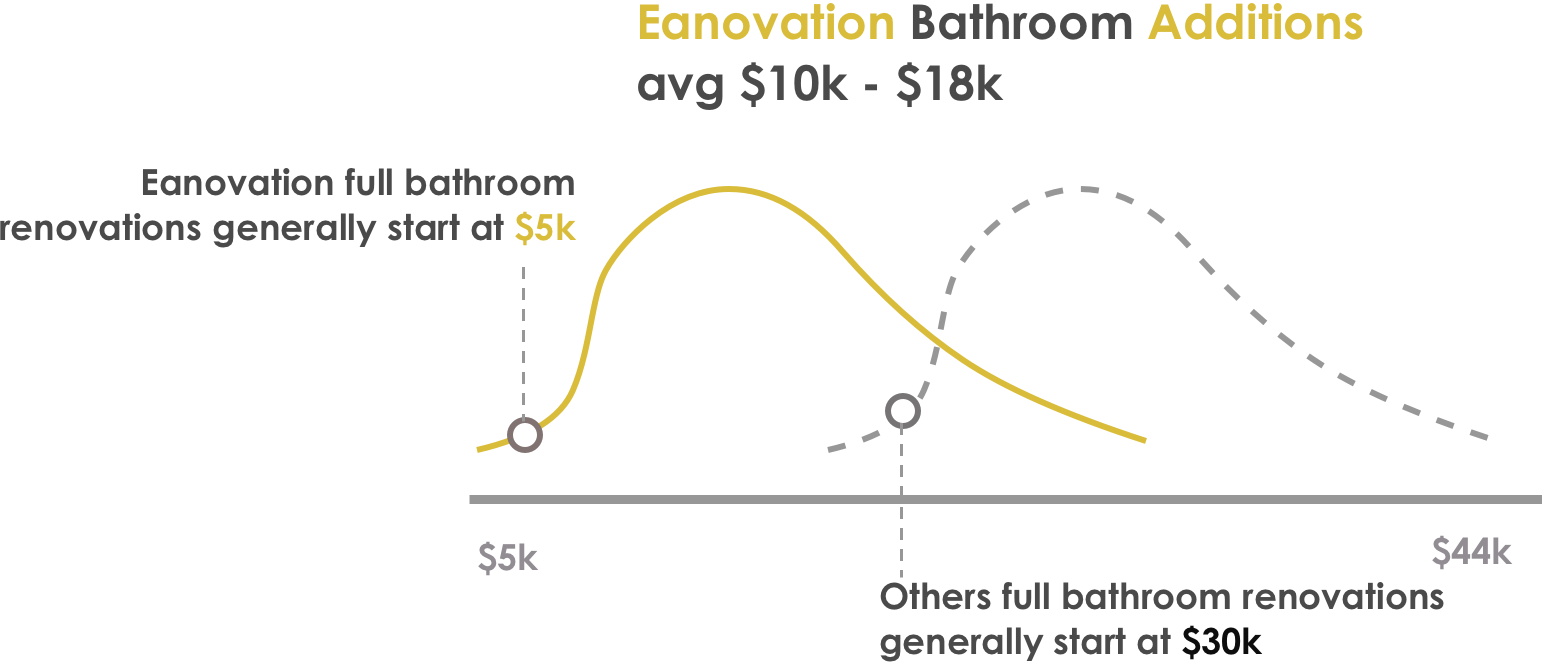 Other variables in bathroom remodel costs for San Francisco Bay Area
Keep in mind that every professional contractor will want to have a detailed conversation and inspection of your home before developing an estimate specific to your needs and wants.
The age of your property will, of course, have an impact on your project's cost. Old wiring and outdated lead pipes may need to be replaced or asbestos, if found, would need to be removed. Other factors that affect cost include your own personal tastes and whether you're intending to change the layout, especially in bathrooms and kitchens.
If the house is too old and get molded inside, the contractor will do extra work to replace all the molded wood and we will charge more depends on the work.
Bathroom Remodeling Materials Cost
Most contractor's price should include rough materials, such as sheetrock, waterproof materials which are things you don't see from the surface.
For all the finishing materials such as toilet, bathtub, shower pan, and etc. things you want to decide and see are mostly purchased by the homeowners.
Here is a list of items you would need to purchase(click here to check out the material guide)
If you don't have time to select the finishing material, Eano offers a few curated packages for you to choose. So you don't need to worry about picking each product and trying to fit into your budget.
Obtaining a Bathroom Remodeling Permit
Check here to see if you need a building permit or not.
If you want to apply for an owner permit for a simple project, Eano charges around ~$800 for all the paper works and help you get the building permit approval. We can perform this service in any city your home is in, including San Francisco, San Jose, Fremont and Oakland. (It doesn't include government fee)
Renovating your home in San Francisco? Eano can help!
Post your project on Eano and we'll match you with multiple vetted general contractors to provide estimates for your renovation. Eano also checks in with you until project completion.
—
Why Eanovation?

Eano, a free service matching homeowners with vetted contractors has compiled a general guide to costs across San Francisco, focusing on four renovation categories: kitchen remodel and kitchen additions, bathroom remodel and bathroom additions, multi-room build and remodel, interior and exterior painting and permits.
Eano handpicks the best general contractors to match each project's location, budget, and scope, helping until project completion. Follow the blog, Eano Stories, for renovation ideas and inspiration and when you're ready to renovate, start your renovation on Eano.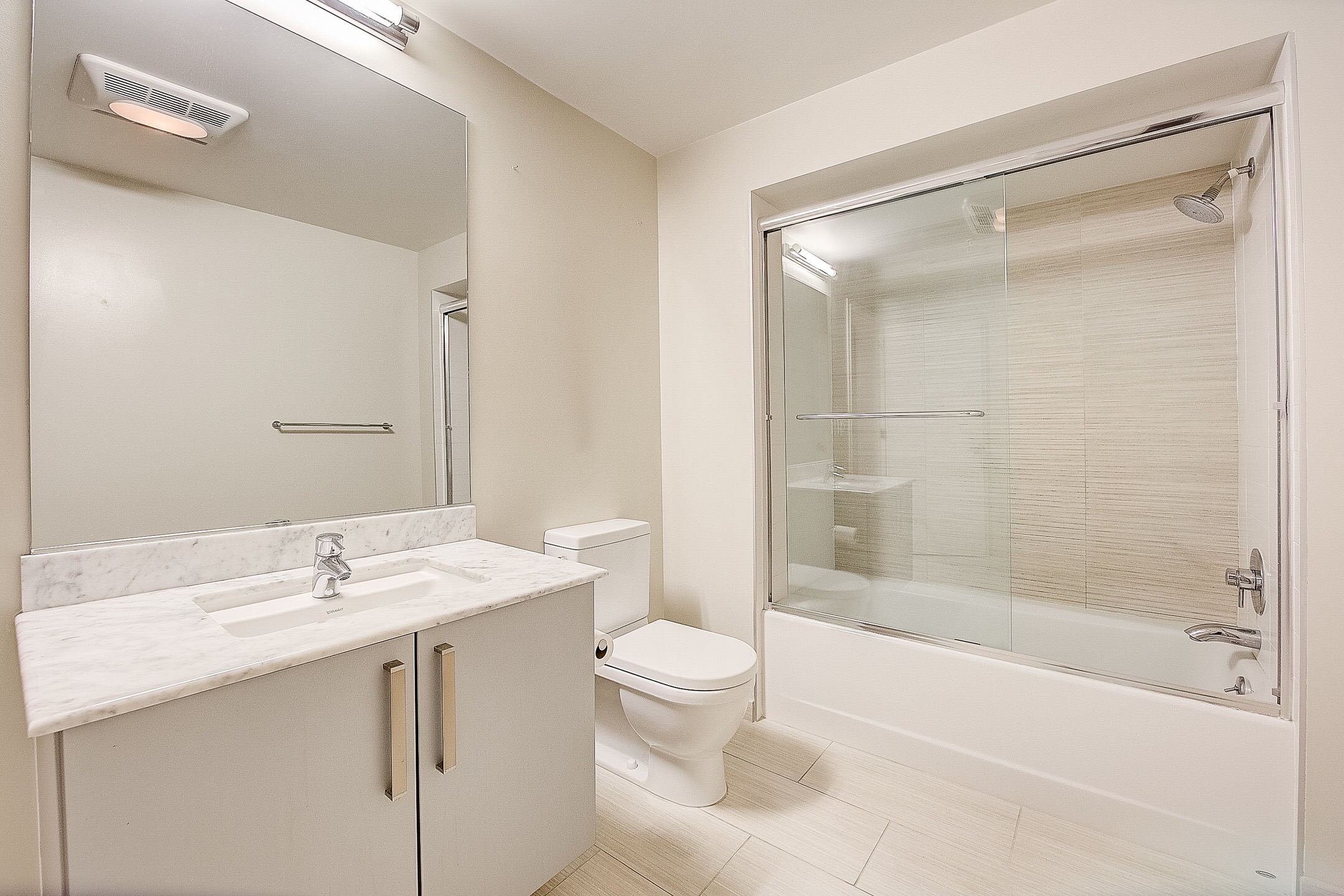 (Above) Bathroom remodel in San Francisco