As more and more people move to working remotely, it only makes sense that a home might be in need of a home office. See what modern home office renovations Eano can design in our blog.
Create a Modern Home Office in the Bay Area
You've seen (or experienced, but hopefully not) the awkward Zoom calls. Maybe you've tried turning your kitchen table, couch, or even your closet into an "office." You've swiped crumbs off of laptops and tried to hustle through the snacktime spills and sibling spats. Your neck is developing strange aches after hunching over your laptop from the couch.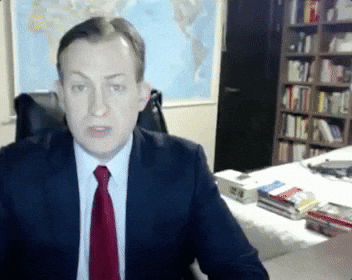 As more and more people are moving to remote work, the above scenarios have become more and more common. But we at Eano know this: you deserve better. You deserve a modern home office that allows for privacy, productivity, and professionalism. We've got two options to make that happen.
What are my options?
Eano has two ways that Bay Area homeowners can add an office.
Convert the Garage Price Range: $6,000-$12,000
Add a Room Price Range: $3,000-$5,000
DrywallPaint
Update floor
Light installation
No permit necessary
Add a wall
Add a door
Update floor
Light installation
No permit necessary
Is a modern home office a good investment?
Short answer, yes. Here are just a few ways that a modern home office adds value to your home (and life as a whole):
60-72% ROI: You can expect nearly three-fourths of the project costs to pay for themselves.
Helps job performance: A separate space means more privacy and productivity (not to mention an added layer of professionalism). You don't want your job to be on the line simply because you don't have the proper workspace in your home.
Increases home value: When the time comes to sell, your home office will gain the interest of more home buyers. With more interested home buyers, you'll receive more offers and the opportunity for a higher home sale.
Plus, many remote workers appreciate being able to separate work from their home life, even while at home. It's a huge convenience (and even a relief) to leave your office on Friday and know you don't have to go back there until Monday — instead of having all your monitors spread out on the kitchen table like a constant reminder.
Why choose Eano?
Easy and affordable
Our home office renovation prices are about 30% less than our competitors. We are fully transparent with your budget and costs — you'll never deal with unexpected fees. In the event we go over budget, we cover the difference.
Timely and thorough
Your productivity, and subsequent job performance can't wait months for a new home office renovation. From permits to construction, Eano is faster than average Bay Area renovation teams, sometimes by a month or more. We stick to the timelines that we set with you from the start.
Aesthetic and adds value
Eano uses on-trend, contemporary materials to create a visually appealing space — you'll actually enjoy spending time in your modern home office. You won't have to waste time preparing a work area to professional standards every Monday through Friday.
Contact Eano for a free home office renovation estimate
The time has come for you to step up your home office game. When it comes to adding an office, there are only benefits. Get a free quote to see what Eano can do for you.